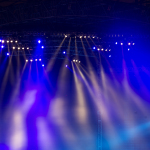 ethereal events offers a complete event planning experience. Accommodating all of the options you may wish to choose to create an event not of this world. Whether it be a corporate event or a private one, you can choose the level of involvement and the services required from ethereal events, from complete event planning and execution to securing one or two of the services offered. Whatever you choose, you can be guaranteed the professional attention to detail that your event deserves, with a touch of the sparkle that ethereal events create.
Planning
Events planning, whether it be a corporate event, product launch or a 40th Birthday party, requires seamless organisation whilst maintaining flexibility and injecting fresh ideas at every stage. Working with ethereal events leaves you with the confidence that you have made the right choice in achieving this formula. Creating confidence along the way as ideas flow and plans come into place, ethereal events become the source of help you can trust to make things happen for you. Working with deadlines, secret parties or confidential plans, ethereal events make your event not of this world and one that you and your guests will remember for years to come.
Design
Corporate colours, favourite sports or some of the most creative ideas you will find, ethereal events can create a theme that will demonstrate their commitment to finding solutions that are centred around your needs. Maybe you have set ideas on how the design will be applied and need assistance in sourcing inspirational ideas to work within it, all of these options are within the scope that ethereal events can offer. For a breakdown on how these options can be delivered see the products and packages pages and prepare to plan an event not of this world.
Contact Georgie Lilwall on Tel 07702 797964 or Email georgie@etherealevents.co.uk
Testimonials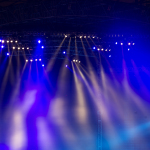 DJ Bennett
/ Private Party
I would just like to say a huge thank you for organising my 21st Birthday. Everything you did from start to finish was professional, organised and impressive. You came up with some great ideas and everyone has said what an amazing night it was. All your suppliers were fantastic and I was impressed at all the tiny details. Nothing was too much trouble and on the day I was so relaxed, all I had to do was turn up! I loved the golf theme you created and could not recommend you highly enough. Thank you so much once again, and I can't wait to find another excuse to have a party with Ethereal Events.