There are a number of ways in which ethereal events can work with you to create the perfect event. A number of the more standard packages are listed and an indication of price given, however, in order to gain a more accurate quote and benefit from the chance to discuss your event with a professional, contact Georgie Lilwall on 07702 797964. There is a always a solution that is right for you, whether it be a one off service with ourselves or one of our chosen suppliers, or a complete consultation and planning package. You will reap the financial as well as professional benefits from working with ethereal events, offering you preferred rates from our service partners that otherwise would not be received. We have a wide range of services on offer and a choice of companies providing them and together we can select the right elements for your event.
'delicate'
Consultation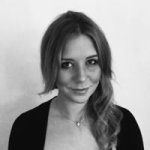 A delicate touch and a helping hand is sometimes all you need to get your event going. This consultation only option allows for just that. Ideas are discussed around; venue selection, budgets, etiquette, supplier information and how to add that unique something extra to really create something not of this world.
An initial 2 hour consultation is scheduled at a fee of £80 with the option to choose more should you require. It may be that bouncing ideas around puts you in the right direction to continue the planning yourself, however should you decide that you would like to engage ethereal events in providing services or one of their bespoke packages, then your consultation will become complimentary.
'location, location, location'
Venue Selection
Prices from £300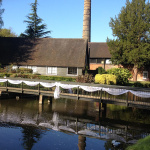 Securing the right venue, should you choose to host your event outside of your own environment, can be the most challenging part of event planning. Whilst we love to travel we currently serve the Kent region, however as with all aspects of ethereal events should you wish to move outside of this geography please do speak to us first. We will find venues that you may not have even considered following a one to one consultation discussing your ideas and wishes for your event. We will provide a number of options based on their suitability for your event and their ability to achieve the perfect event you imagined.
'exquisite styling'
The finishing touches
Prices see below (Complimentary Consultation included)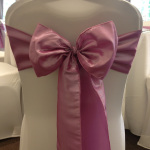 You may just be looking for a touch of class to finish off your event and need some styling tools on hand. ethereal events offer beautiful organza and taffeta sashes and crisp white chair covers to transform even the most boring chairs! Before the panic of how will you get these all set up in time sets in, you will be pleased to hear that Ethereal events does that for you and also returns to collect so you don't have to deal with them after the event is over. Also available for hire are; napkin ties, table runners, centre pieces, table mirrors, tea light holders, swagging and maybe something a little unique that creates a bit of added sparkle. You ask and we deliver!
Styling Price List:
| | |
| --- | --- |
| White Chair Covers with a Stock Colour | £2.90 |
| White Chair Covers with a Non Stock Colour | £3.90 |
| High Chair Sash | £1.80 |
| Top Table Swagging | £50.00 |
| Cake Table Swagging | £30.00 |
| Bridge Swagging | £85.00 |
| Napkin Ties | £0.90 |
| Table Runners | £7.00 |
There is an endless list of decoration ideas and special unique touches. Prices can be obtained for all of these.
One fabulous example of a unique service that we can provide are 'Dancing Shoes':
Dancing Shoes
What every woman wants…shoes that you can dance the night away in! Ethereal events offer just that. It will be ok to kick off your heels and relax to the music in a pair of pretty and comfortable flip flops! Beautifully presented in stunning organza bags and hidden away in a rustic treasure chest that fits quietly into your surroundings. Sizes for both little and large and a token keepsake of when you danced the night away!
Price quoted on the style of flip flops and presentation required (around £6.00 a pair).
Payment conditions:
50% of the total estimated cost is required to confirm the booking.
A £50.00 cheque is required to act as Security Deposit and will be returned after the event.
Final Numbers are required five weeks before your event.
Remaining Balance is due 4 weeks before your event.
'party hour'
On The Day Management
Price on Application*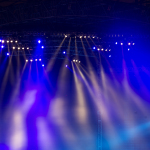 This package will vary dependent on your event choices but aims to take you away from any final questions and queries that crop up on the day and ensures the seamless running behind the scenes. This leaves you as the host to enjoy the event and spend uninterrupted time with your guests.
'extra fizz'
Partial Planning
Price on Application*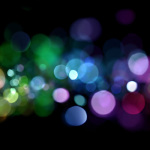 The pick and mix of event planning! This package enables you to specify individual elements, it is quite possible that you have already started on the road to planning your event but would like some help on route. You may wish to hand over the ever changing RSVP list or guests accommodation choices, to avoid the need for constant management and a stream of emails on top of your already growing list. You may equally prefer to manage that yourself but source in some of the services required. At ethereal events we are totally flexible, working with you to decide how best we can help support you in your planning. The 'extra fizz' package could start with an initial consultation, the 'delicate touch', that would determine your needs. Prices can then be obtained for the services you require and should you choose to work with ethereal events the consultation fee would then be complimentary.
'heavenly'
Full Event Coordination
Price on Application*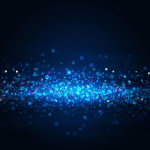 If you would like ethereal events on hand to plan and oversee the provision of all aspects of your event, from the first ideas through to final touches, then this is the choice for you. Creating a seamlessly organised event without those last minute panics, leaving you to focus on the finer details. When engaging ethereal events in a 'heavenly' package you will receive the services listed below. This list however, is by no means exhaustive, and your exact requirements will be identified during the complimentary consultation that is offered when selecting 'heavenly'.
A complete service which encompasses all aspects of an event from planning initial stages through to the finer details on the day. This service includes the following…
Venue Selection (as per 'location, location, location' package) or marquee planning
Budget planning and financial co-ordination
Creating and implementing your chosen style through consultation with suppliers
Consultations with providers of prop and decoration services, midnight munchies for the nightime events, table decorations (floral or otherwise), audio systems for corporate events and presentations, photography, videography and entertainment and any other required services
Accommodation requirements (if required)
Transport options including parking arrangements
Invitation management, sending and tracking RSVPs
Producing a timeline for the event
Supervising event set up and attendance on the day (if required)
In addition to consultation ethereal events will attend all necessary supplier and client meetings
* All of these bespoke packages are priced individually, determined by the services that you choose and offering the flexibility to pick and choose the elements that are right for you; however they will be calculated as a % of your total budget, ranging from 10%-15% with a minimum fee applied.